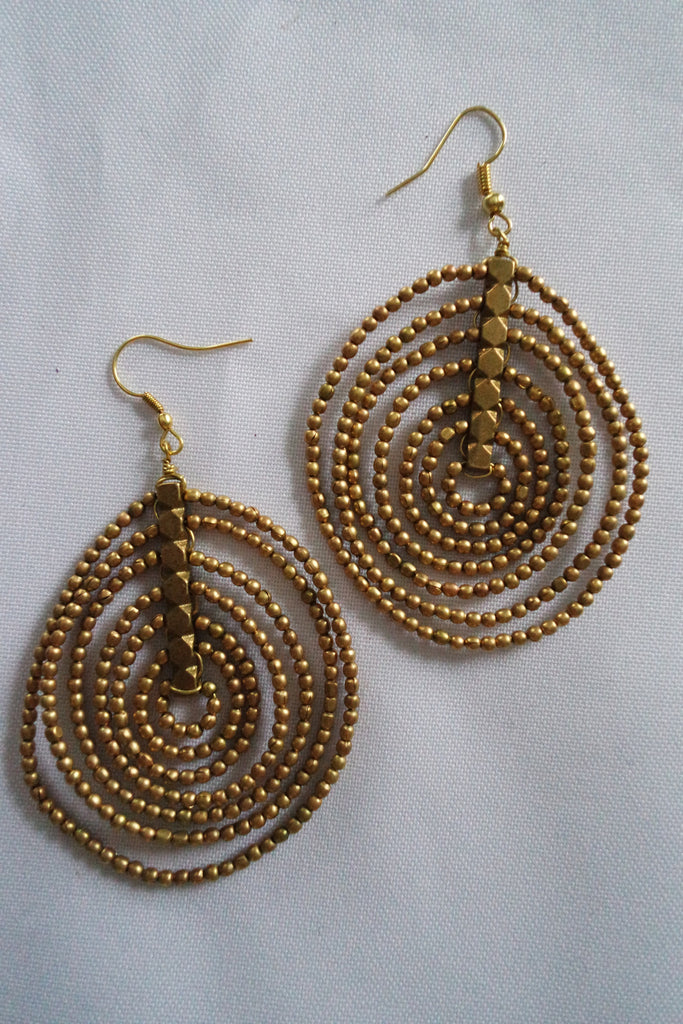 Naga Tribe Earrings, Beaded, Silver and Brass
$40.00
These delicate beaded earrings were handcrafted by members of the Naga tribe in India. All the beads used in these earrings are brass, which are coated in silver for some designs. Lightweight and classic, these earrings are a perfect addition to your summer look. 
Height: 2.9" from top of hook to bottom of earring.
Width: 2" at widest point.