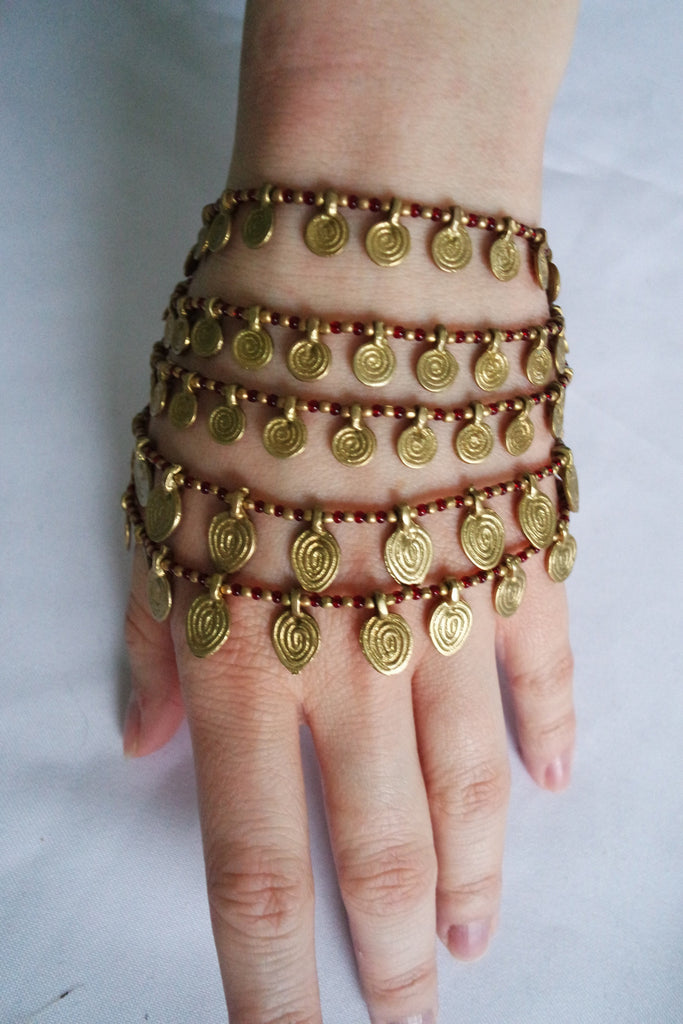 Naga India Bracelet Cha Ching! Multi Strands+ Beads Brass or Silver with Red Glass
$65.00
Handmade bracelet by the Naga Tribe in India. This bracelet is even excuisite multi tiered multi beaded bracelet..  5 Tiers of beads draping the hand.This is a body jewelry bracelet. There is a lobster claw and chain closure so you can adjust the length.
Measurement: 7 1/4" on the shortest ring + fits up to a size 8"
* For Silver Color - Silver is painted over brass!
We will be getting these in by 3/15/15
You can place your order and we will ship it as soon as it comes in!