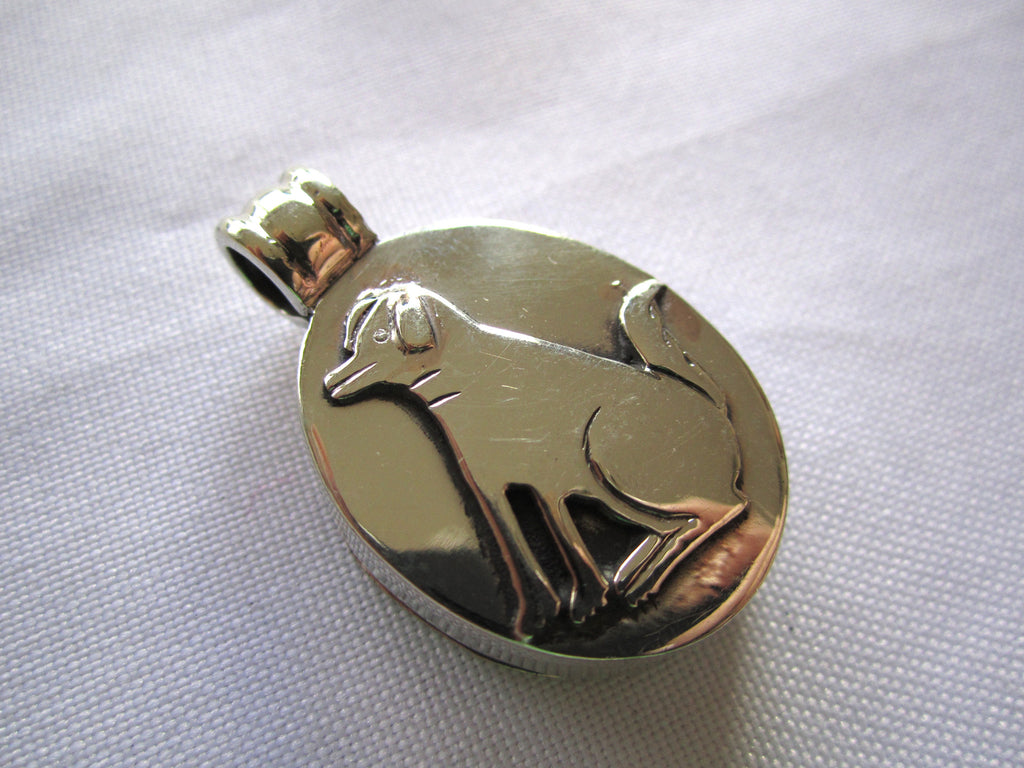 Handmade Box Dog Pendant
$35.00
Pendant box used for the ashes or hair of your beloved dog to keep your memories close. Or to put your prayer inside.
Because of the incredible pain of the loss of some of my furry babies ( as they aged all around the same time ) I wanted to find something to have to cherish their memory! I hope this helps anyone who needs it!
Measurement: L- 1 1/4" x W- 13/16"
Material : Sterling silver mixed with brass

Colors are actual stones that have been powdered.

Handmade in Nepal by Tibetans

The box opens and has a spoon inside to help transfer ashes.
*** Please be sure to glue it shut once you are done transferring the ashes or hair to be sure it does not open when wearing. It may be hard to open at 1st just rock top back and forth!