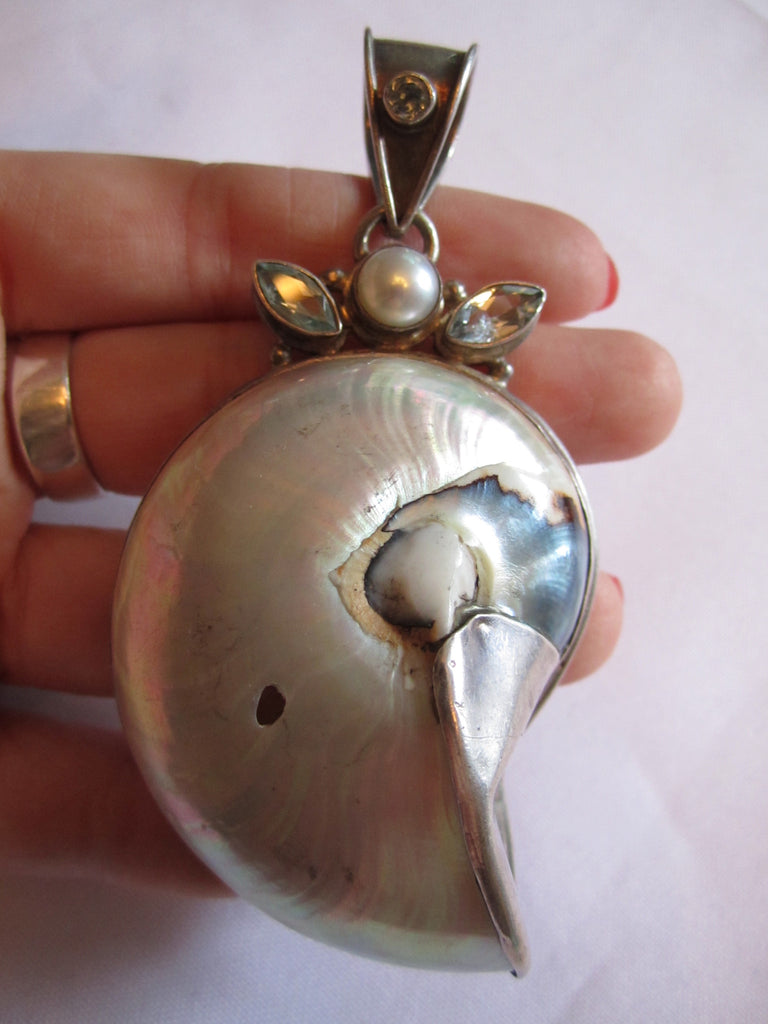 Estate Sterling Pendant w/ Huge Nautilus Shell, Pearl & Blue Topaz
$85.00
This sterling silver huge nautilus shell pendant  with pearl and blue topaz in the setting! This is a beautiful vintage piece! Please see the small hole in the shell which is shown in the pictures!
It features shell, pearl and blue topaz. There is a lot of work and detail within the piece. Beautiful craftsmanship! 

The pendant measures 3.5'' L x 1 3/4'' W at its widest points.
P00044V