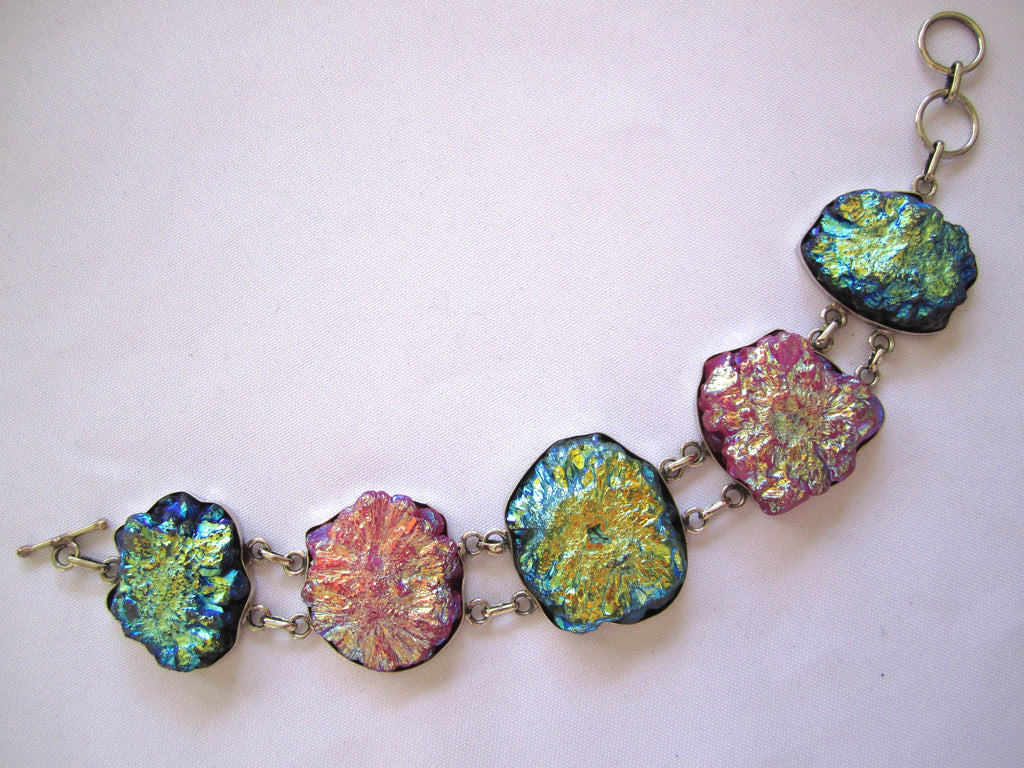 Tibetan Bracelet, Titanium Druzy Linked
$95.00
This colorful bracelet features five large pieces of gorgeous solar quartz. Each one has been treated with titanium to imbue them with the stunning colors of aura quartz. Set securely in handcrafted sterling silver settings, these eye-catching stones are sure to add color and charm to any jewelry box. This modern bracelet was made by craftsmen in Tibet. Only one in stock!
Length: 9 to 9.5" (adjustable)
Width of largest stone: 1.5"