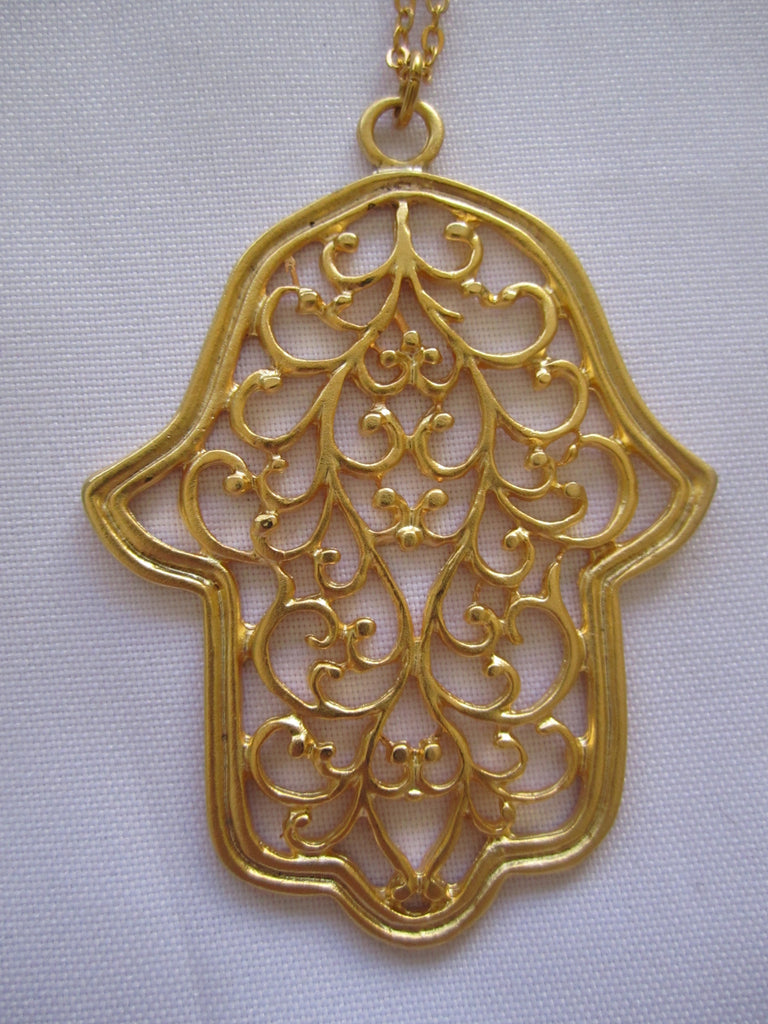 Turkish Pendant Necklace "Large Hamsa" 22Kt Gold Over Bronze- Handmade
$35.00
Handmade pendant necklace made in Turkey. This pendant necklace is made in the form of the "Hamsa" the "Helping Hand". It can be worn alone or layered with other Turkish necklaces.They are made in 22kt gold over bronze. They do not spare the gold!!! There is a lobster claw closure and on a long chain so it fits you comfortably.
Large Hamsa  is L-2 3/8" x W- 2"
Chain Measurement:Aprox  L- 29.5"
***You will be able to order these when sold out .