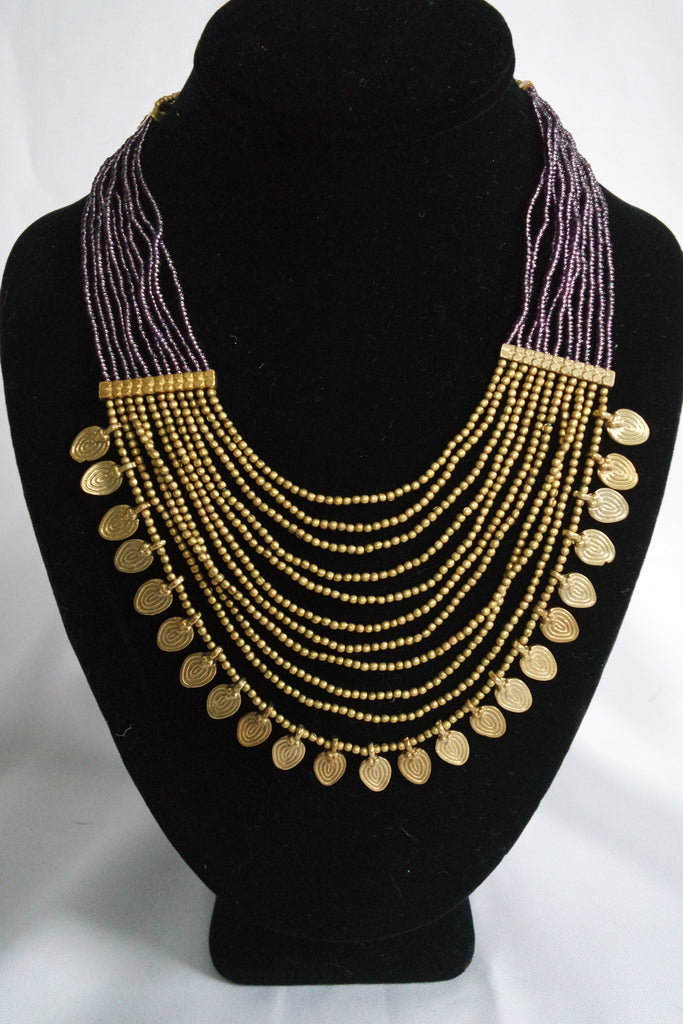 Naga India Necklace, "Elegant Tribal" Drapy Brass + Glass Beads- Many Colors!
$85.00
Handmade necklace by the Naga Tribe in India. This necklace is even more beautiful when worn. 11 Tiers that drape down the neck. There is a hook for closure which makes it very easy to close on your own.
Measurement: 17 1/4" on the shortest strand
Total length of 5 tiers: 2 3/4"
Pointed Beads : 3/8" x 3/8"
Weight: 65.3 grams
* For Silver Color - Silver is painted over brass!